The 2021 Carron Trade Book is available now.
If you can't get to your local merchant or showroom, what do you do?
As the country goes in and out of lockdown but the industry and trade keep working, it can be hard to get your hands on the materials, or brochures, you need.
The Carron Trade Book is a trade essential, containing all the info you need on our products but with some merchants and most showrooms closed, how do you get hold of one?
If you need the info ASAP then you could head over to our downloads page. Where you'll be able to access the brochure immediately.
If you would rather have your own hardcopy, however (and who doesn't?), your first port of call should be your Business Development Manager. They will be able to get a copy sent straight to your door and help you out with the relevant info while you wait. Not sure who your BDM manager is? Click here to find out your best contact.
Updated design. Based on your feedback.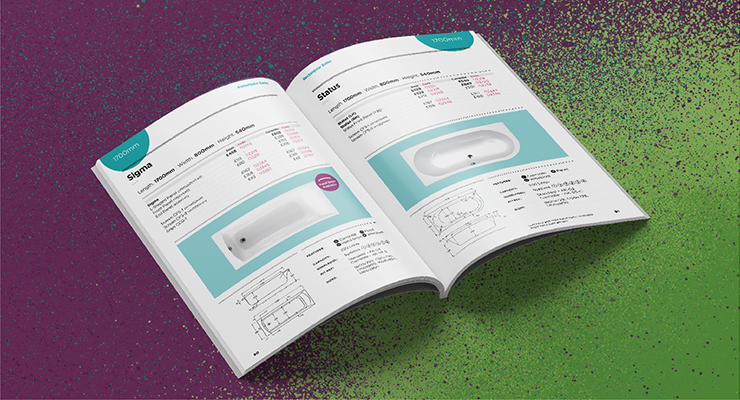 Working with feedback from the trade, we've given the catalogue a redesign, giving you even better access to the pricing and technical specifications of the entire Carron Bathrooms range.
Bath length - one of the first dimensions any fitter is looking for - is given more prominence at the top of the page. With product codes bigger and easier to find. Making ordering your baths even easier.