They may be situated in one of the country's most beautiful spots, but this hasn't stopped the team at Cameron House Lodges going the extra mile to ensure that their properties are as beautiful inside as they are out.
Situated in the grounds of Cameron House Hotel and short drive from the iconic Carrick Golf Club, Cameron House Lodges hold an enviable position. Not only in their location but also in their interior, facilities and reputation. Fully booked for most of the year, the lodges have become synonymous with luxury. Not only do the range of lodges, some of which can accommodate up to 8 people, have full use of the hotel spa, restaurant and bars, they also boast their own 9 hole golf course. And as a walk on course, residents can literally step out of their lodges and tee off.
Based on seasonal ownership, the lodge residents can be guaranteed a slice of the Cameron House lifestyle they can call their own. Safe in the knowledge that their accommodation is being kept in tip-top condition.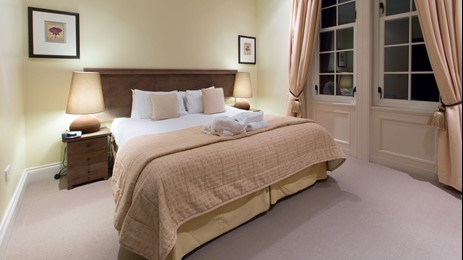 Over 25 years in the making
Developers broke ground on the initial Cameron Lodges development in the late 1980's with the first lodge opening in 1990 and although fairly unique at the time, they went without any major improvements for a number of years.
But the team at Cameron House are not fans of resting on their laurels so, to help drive the resort forward, Allan Reich was employed as general manager. Before long, Allan had started a long refurbishment programme to ensure the lodges were up to the standard expected by the guests and management at Cameron House alike.
Looking back, what Allan is most proud of is where they have taken the lodges since he started.
'We now have properties that no longer rely on their surroundings and are as luxurious as the view over the Loch and beyond.
Attention to detail is key; a company in Glasgow makes all our sofas and couches. Our furniture is hand made in Stirlingshire. Wherever possible, we use hand made, bespoke items from local suppliers. If a carpet is updated, soft furnishings are changed to match. The lodge interiors and exteriors are in a state of constant upgrade to ensure the best possible experience.'
And when it comes to the lodge bathrooms and en-suites, Carron baths play a huge part in ensuring the continuation of that luxury feel.
'Our customers determine who we use, especially when it comes to the Lodges. Guests come back again and again and if there are problems, they are experiencing them again and again. When we decorate and refurbish the properties, we consult with the owners and we talk about every aspect of the lodges, from the colour schemes to the kitchens and bathrooms and more. These discussions cover everything, right down to the taps, sinks and baths.
Every aspect of the lodge has to exude luxury and with Carronite baths from Carron, we can be confident they are getting that experience.
Also, from a commercial point of view, the high level of conformance at Carron ensures that every bath is made to the same high quality. This reduces the need for on-going maintenance which in turn reduces costs.'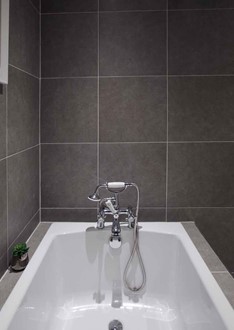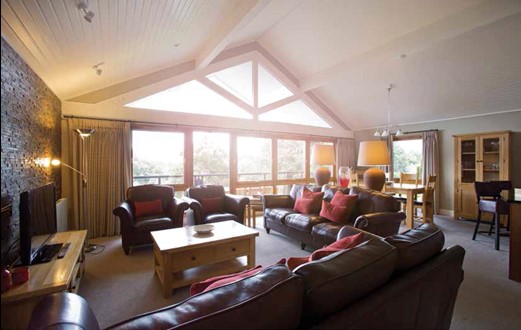 Even with the amount of work going into the lodges, there are no plans to stop any time soon.
'On average, we are refurbishing approximately 7 lodges a year and we are pleased to announce an investment of over £600,000 on this process in 2016 and we will be doing the same next year. We are very proud of our lodges but that doesn't stop the constant strive to make them better.
But when you work in the hospitality industry, you are only as good as how your guests feel. Now they regularly compliment us on not only the service and experience but also on the lodges themselves.'