Painting, polishing, patience and perfecting - the unwritten 'Ps' required in a photoshoot and often overlooked. But not by us. We managed to capture some action shots at our latest shoot 
Hope you enjoy them as much as we do!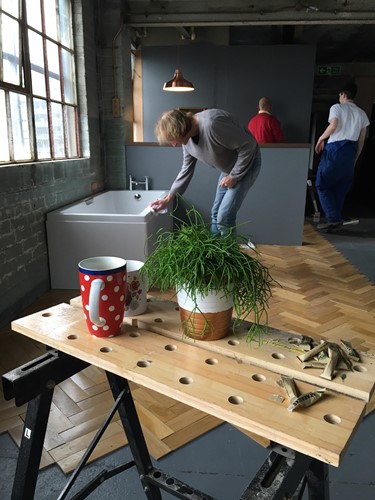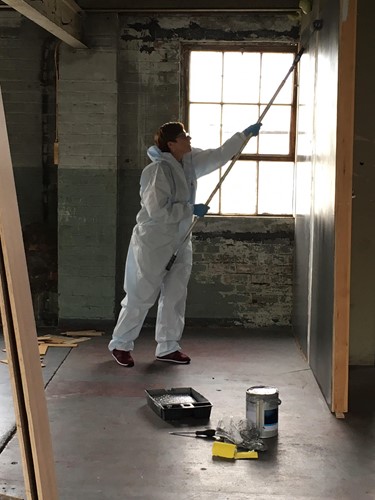 Our latest shoot was at The Biscuit Factory - an arts & fashion hub housed in the former Crawford's biscuit factory in Anderson Place, just off Bonnington Road.
Built in 1947 by Crawfords Biscuits the warehouse that sits on Anderson Place served as their home for over ten years. Having lain empty for the last eight years, they have transformed the space into a multi-purpose arts hub.
We were attracted to the space for its interesting features and the 7,500 square foot! Having had a peek at the snaps, we are sure that you will love them.