You might not know that Rabbie Burns has a connection to us here at Carron Baths. So, for our Immortal Memory, we'll share the story of the Bard stumbling across Carron Ironworks, the same site where we make our baths today! 🛁
On Sunday 26th August 1787, Burns visited Carron Ironworks in the hope of getting to see inside the works. However, the Ironworks were closed on a Sunday and he was duly refused entry, so in a spate of anger, he wrote these words on a windowpane at the nearby Carron Inn with a diamond he recently acquired...
"We cam na here to view your works
In hopes to be mair wise,
But only, lest we gang to Hell,
It may be nae surprise;
But when we tirl'd at your door,
Your porter dought na hear us;
Sae may, should we to Hell's yetts come,
Your billy Satan sair us."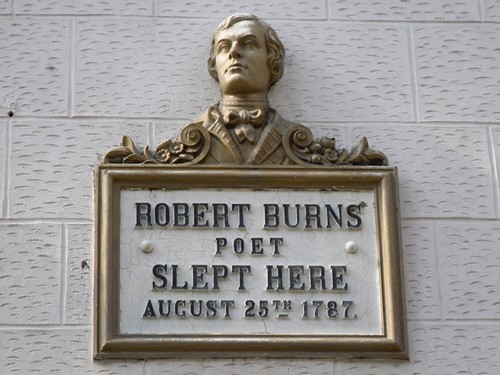 These lines were seen by William Benson, a clever clerk working at the Carron Works (from 1765), and were aptly copied into an order book.
"If you came here to view our works
You should have been more civil
Than to give a fictitious name,
In hopes to cheat the devil,
Six days a week to you and all,
We think it very well;
The other if you go to church,
May keep you out of hell."

Top Class response we say. Happy Birthday, Rabbie. We hope you're addressing the haggis tonight - wherever you may rest!
We continue to manufacture all baths and panels on the original Carron Company site which was set up in 1759 - the same year that Burns was born, just 200 yards from the famous Carron Clocktower.
Read more here