Anthracite
The ultimate in bath accessories
It started with bathroom accessories and before long the trend moved towards brassware. Now, everywhere you look you can see elements of the latest bathroom interior design trend.
Black, is most definitely back.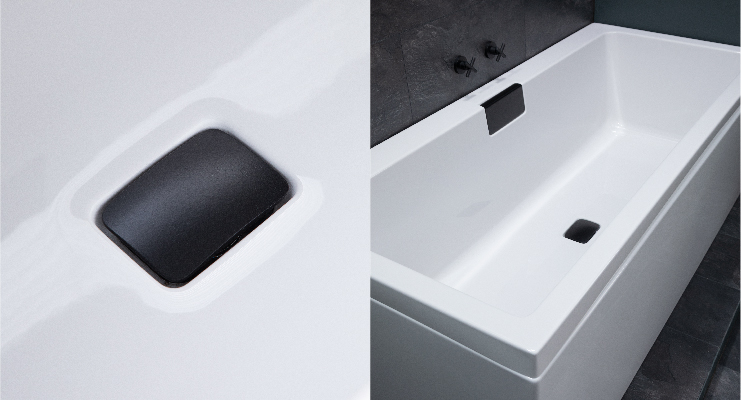 At Carron, we design our bath accessories to subtly complement the bath design. Especially when it comes to our custom-designed filler for models such as the Celsius Freestanding. Sometimes, however, you don't want to be subtle and you want to wear your design credentials on your sleeve.
Sleek and distinctive, our Anthracite accessories add a luxurious finish to any Carron bath. Our unique process creates a durable, matt finish that makes a real statement. With the simple upgrade to our Anthracite fillers, overflow and waste fittings, your Carron bath will be at the forefront of this stylish trend.
The Carron range of Anthracite accessories will be available in summer 2021. For more details contact us here.