Carronite
Designed without compromise.
Carronite™ was created by Carron Bathrooms to provide a higher level of comfort, luxury and peace of mind for our customers. All Carron Bathrooms baths are hand finished to our exacting standards but only Carronite™ baths, with our unique, patented, triple-layer​ reinforcement system come with a 30 year guarantee – proof of the confidence we have in Carronite™.
---
Added Strength
It's our patented process that creates the added strength found in all Carronite™ baths. A stronger bath is a more rigid bath, resulting in a more solid bathing or showering experience.
Peace of mind
We are so confident in the quality and finish of our Carronite™ baths that we give every bath a 30-year​ guarantee. That's because Carronite™ baths are designed to last a lifetime.
Warmer for longer
Due to the extra finishing layers, Carronite™ baths are able to keep water temperature levels hotter for longer. Up to thirty minutes longer in some tests.
How does it work?Carronite™ baths are stronger and heavier than standard acrylic baths. The additional finishing layers crafted during the Carronite™ process create a uniquely reinforced product. The added weight requires a bespoke fitting system that only adds to the stability and rigid feel of our Carronite™ baths. These elements combined help deliver the Carronite™ experience.
The Frame
Created specifically for the Carronite™ Baseboard, this unique frame, and foot set uses the added weight and thickness of our baths to deliver additional stability and security.​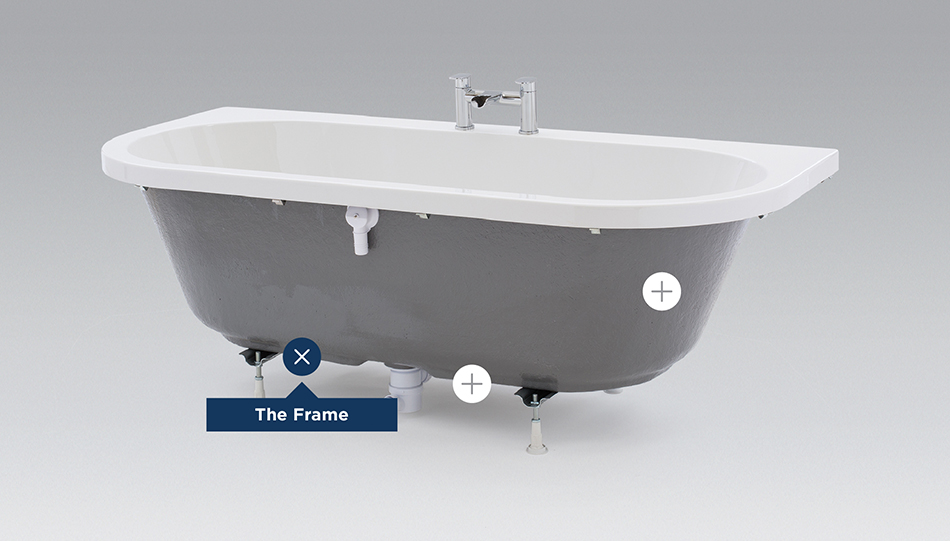 The Finish
Specially formulated, our unique Carronite™ finish results in increased rigidity while the density of the material allows greater heat retaining properties.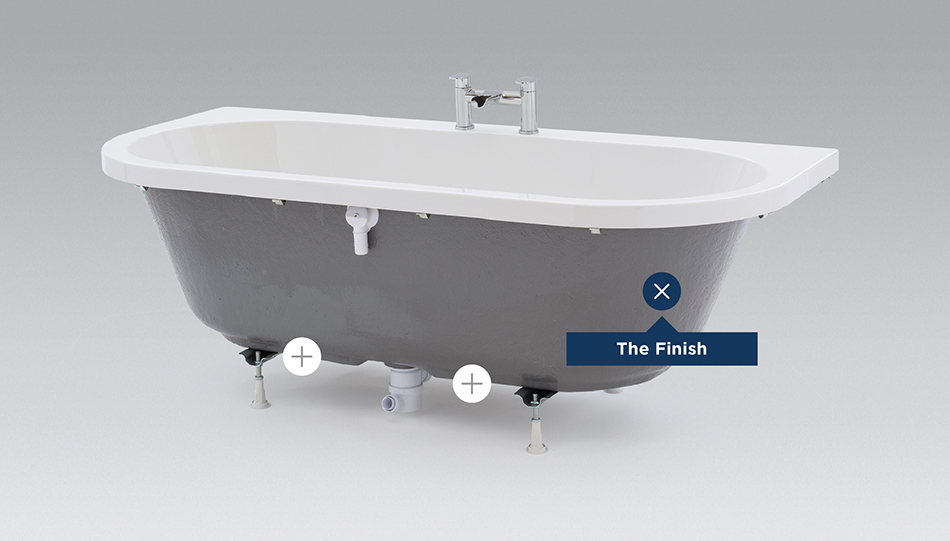 The Base
Custom baseboards, cut to size for each Carronite™ model, are applied by hand before the Carronite™ finish is applied.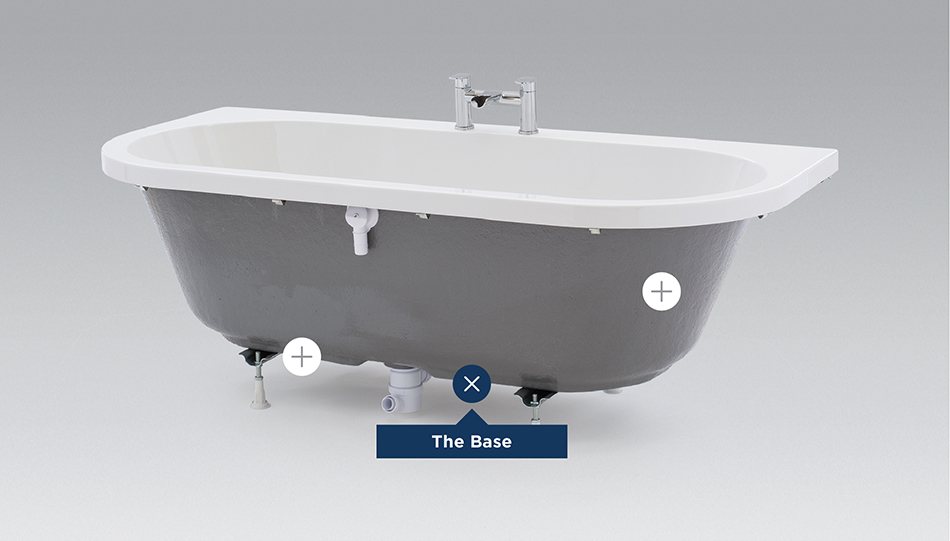 The best way to find out the benefits of Carronite™? See for yourself.
The best way to find out more about Carronite™ baths and the benefits they offer is to contact your nearest supplier or showroom and arrange to see one of our Carronite™ baths yourself.
Our 30yr warranty covers manufacturing faults only. It does not cover accidental damage or fair wear & tear.